ANS Annual Convention
The 2019 American Navion Society Annual Convention was held at St. Ignace, Michigan.
St. Ignace is on the north side of the Straits of Mackinac which connect Lake Michigan to Lake Huron. Due to the very short tourist season in northern Michigan we moved convention to an earlier week to get a better price on accommodations. The hotel accommodations were excellent and the view of Lake Huron and Mackinac Island was very nice. The weather was very cool and there were a few days of messy weather, but our flying events and other activities were not impaired.
The airport is Mackinac County and the identifier is 83D. Unicom is 122.7 and nearest AWOS is 118.275 at Mackinac Island. The field elevation is 624 ft and runway is 07-25 at 3800 ft.
We stayed at Breakers Resort at St. Ignace. Watch your ANS newsletter for a convention report.
The 2021 American Navion Society Convention will be at Spearfish, South Dakota.
The 2020 ANS Annual Convention at Spearfish SD has been postponed until June 20-26, 2021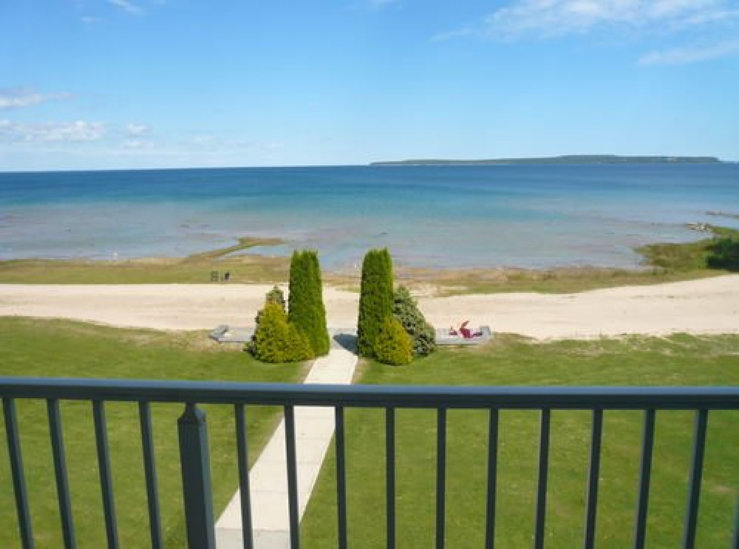 The view of Lake Huron and Mackinac Island from the rooms at Breakers Resort.